🌟

️
🎅

️️
❄️

️️
🎄

️️
❄️️️

️️
❄️

️️
🌟

️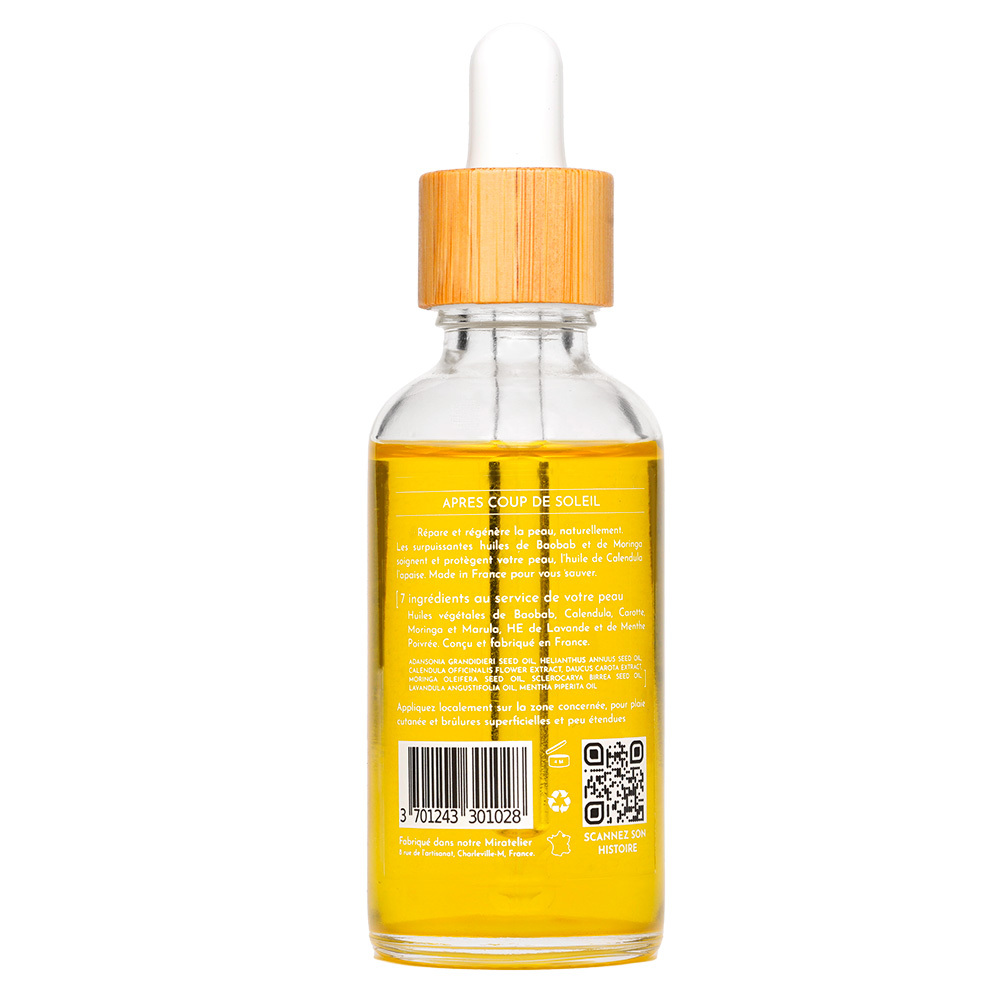 ANGRY BURNS
ou 3 fois sans frais à partir de 39 € d'achat (bientôt)

You've caught a sunburn, a love-burn, a I love you ? Don't panic « Angry burns » is the solution à all your ailments (or at least the first one).
.
Composed of 5 pure virgin oils, Angry burns repairs and regenerates the skin. Your sunburns and superficial burns will become a distant memory. Baobab, Marula and Moringa oils care for and protect your skin, Calendula oil soothes it and Carrot oil aids in healing.
A cocktail of our best ingredients for the skin.
A cocktail of our best oils from France and Madagascar just for you. Apply locally to the area affected by the skin wound (sunburn, superficial burn). Massage for a few minutes. Repeat the application as often as necessary. 50ml bottle. Made with love in our workshop in the Ardennes, France.
.
l'utilisation.



Apply «angry burns » locally to the area of concern, for superficial, low tension skin wounds and burns. Massage to make it penetrate well.
.
M'aider à choisir
En savoir plus ...
Nos recettes
If you're wondering if this oil fits your needs, this paragraph is for you. Angry Burns is for me if:
- I want to soothe my skin after sun exposure
.
- I want to soothe my skin after a sunburn or a superficial burn
We don't recommend a DIY recipe for this skincare: use it as is, it's made for ;)
Are you an expert and want to know more and more? It's here! The soothing and healing effect of precious moringa and baobab oils, combined with the restorative effect of calendula oil, will be all your skin needs after a sunburn or superficial burn. With its glass packaging and precise glass pipette, dose exactly what you need. Focus on our majestic, 100% pure oils.
.
Moringa oil is the queen of our oils, as it provides an impressive cocktail of nutrients and regenerates your skin in just a few uses. Its lipid reconstructing properties are well known. The olive acid gives it regenerative virtues and the vitamin A present in the seed stabilizes the loss of vitamin resulting from long exposure to the sun.
The oil is a natural product for the skin.
The baobab oil is soothing and healing, perfect after a sunburn, a love affair, a blow of I love you.
It will thus have a restorative action and will restore all its softness to your skin. The calendula oil is perfect for the most sensitive skins (just like the marula oil), and will also bring elasticity to your skin thanks to the high level of olive acid that it contains. Perfect after a sunburn..
le lieu.
From the arid plains of the Great Île to the soiled fields of our sweet France, we tell you everything!
Regenerating.
The composition of "Angry Burns" is rich and effective: baobab, moringa, calendula, carrot and marula oil, coupled with lavender and peppermint essential oils. Nothing but the best for you. 50ml of natural treacute.
In a glass bottle, with a pipette rimmed with natural bamboo. Our calendula and carrot oils as well as our lavender and peppermint essential oils come from France; our moringa, baobab and marula oils come from Madagascar.
Vitamin A (bêta-carotène):
Powerful antioxidant. Slows down skin aging, gives an orange color, facilitates healing.
Phytostérols (including bêta-sitosterol):
Phytostérols participate in the maintenance of cell membrane function.Our natural anti-inflammatories.
Palmitic acid:
The protective fatty acid. For natural protection and a softening effect: it is thanks to this fatty acid that your skin is soft to the touch after using our after-sun oil!
Olactic Acid (Oméga 9):
The last of the three essential fatty acids: to nourish your skin over the long term, restore its suppleness, repair it. The bum is composed of 30% of it.
Liste INCI
ADANSONIA GRANDIDIERI SEED OIL, HELIANTHUS ANNUUS SEEDOIL, CALENDULA OFFICINALIS FLOWER EXTRACT, DAUCUS CAROTA EXTRACT,MORINGA OLEIFERA SEED OIL, SCLEROCARYA BIRREA SEED OIL, LAVANDULAANGUSTIFOLIA OIL, MENTHA PIPERITA OIL
* compounds naturally present in essential oils, always perform a small allergy test in the crook of your elbow before using a cosmetic product.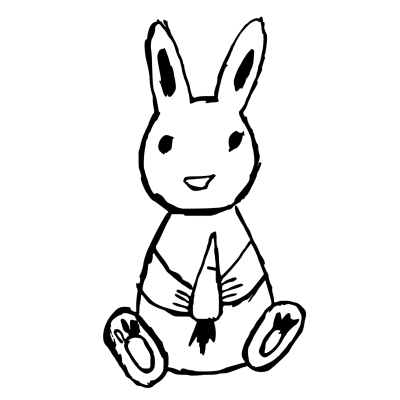 Vegan products
and not tested on animals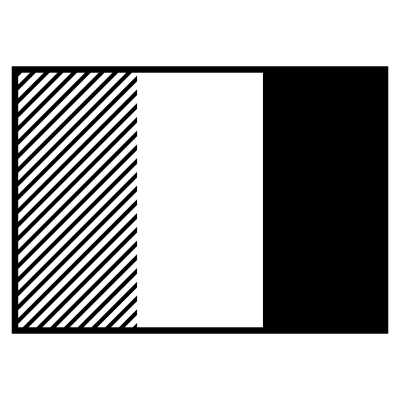 Designed, produced, manufactured in France
cocorico!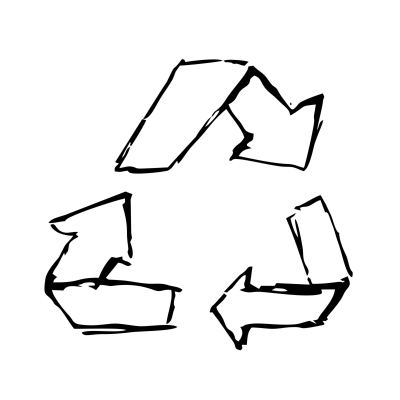 100% glass bottles
and made in Europe.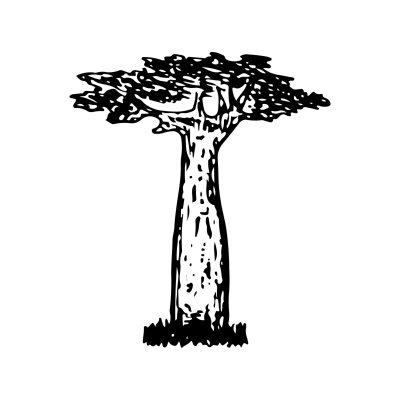 No chemicals.
Never.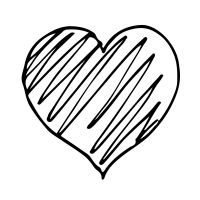 Happy customers.
thanks!

Beautiful pipettes
(made of glass and bamboo)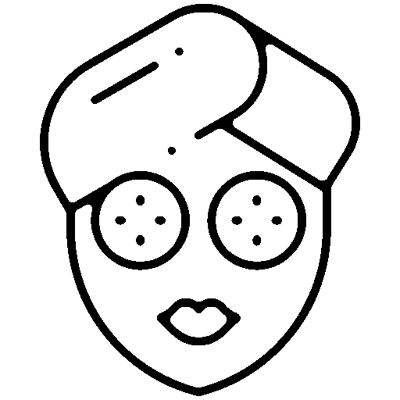 Relax
We take care of everything!
your review
Questions (0)
Most recent (20)
5 stars (7)
4 stars (1)
3 stars (0)
2 stars (0)
1 star (0)
Céline
After purchase.
Review verified on 24/11/2023
Rémi
After purchase.
Review verified on 28/02/2023
Amelie
After purchase.
Review verified on 22/09/2022
Charlotte
After purchase.
Review verified on 16/09/2022
DORIAN
After purchase.
Review verified on 15/09/2022
Anna
After purchase.
Review verified on 07/09/2022
veronique
After purchase.
Review verified on 05/09/2022
Julie
After purchase.
Review verified on 05/09/2022
Ask us a question
Questions are carefully checked against the email addresses left or according to their relevance, in order to avoid commercial and advertising solicitations.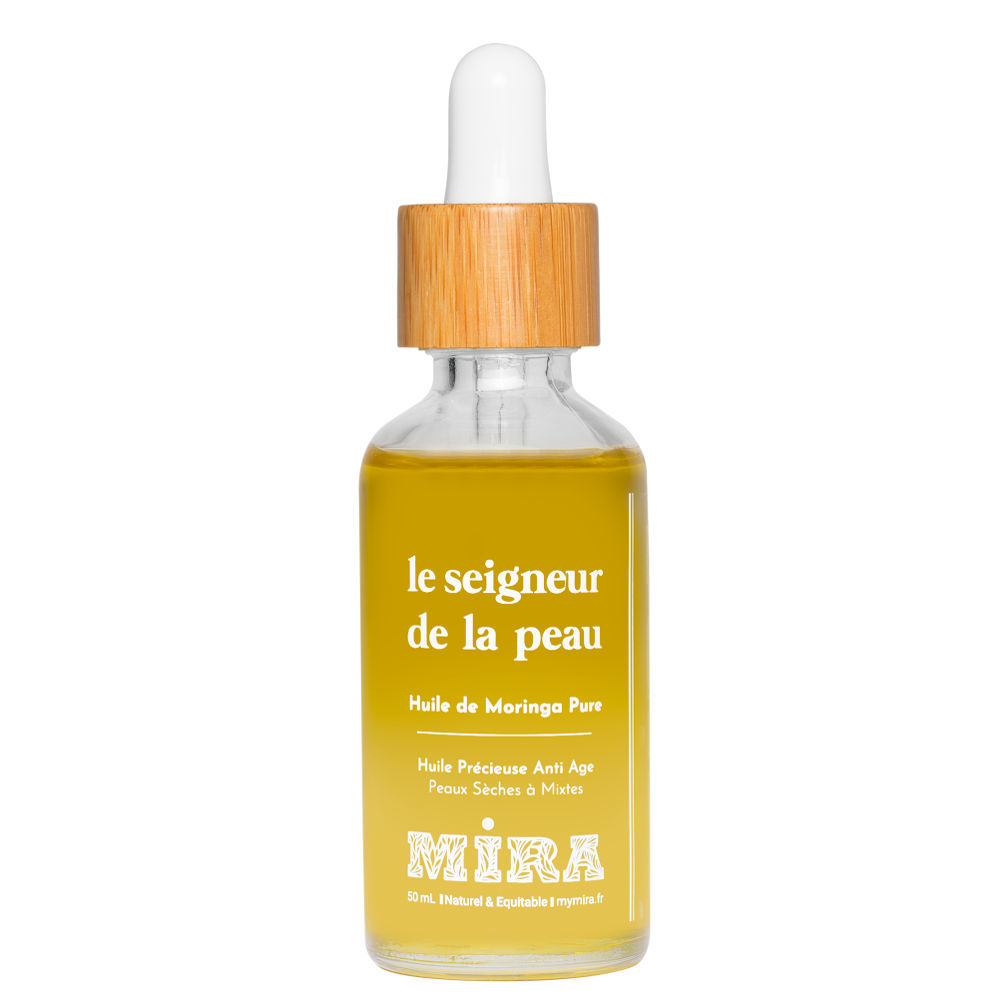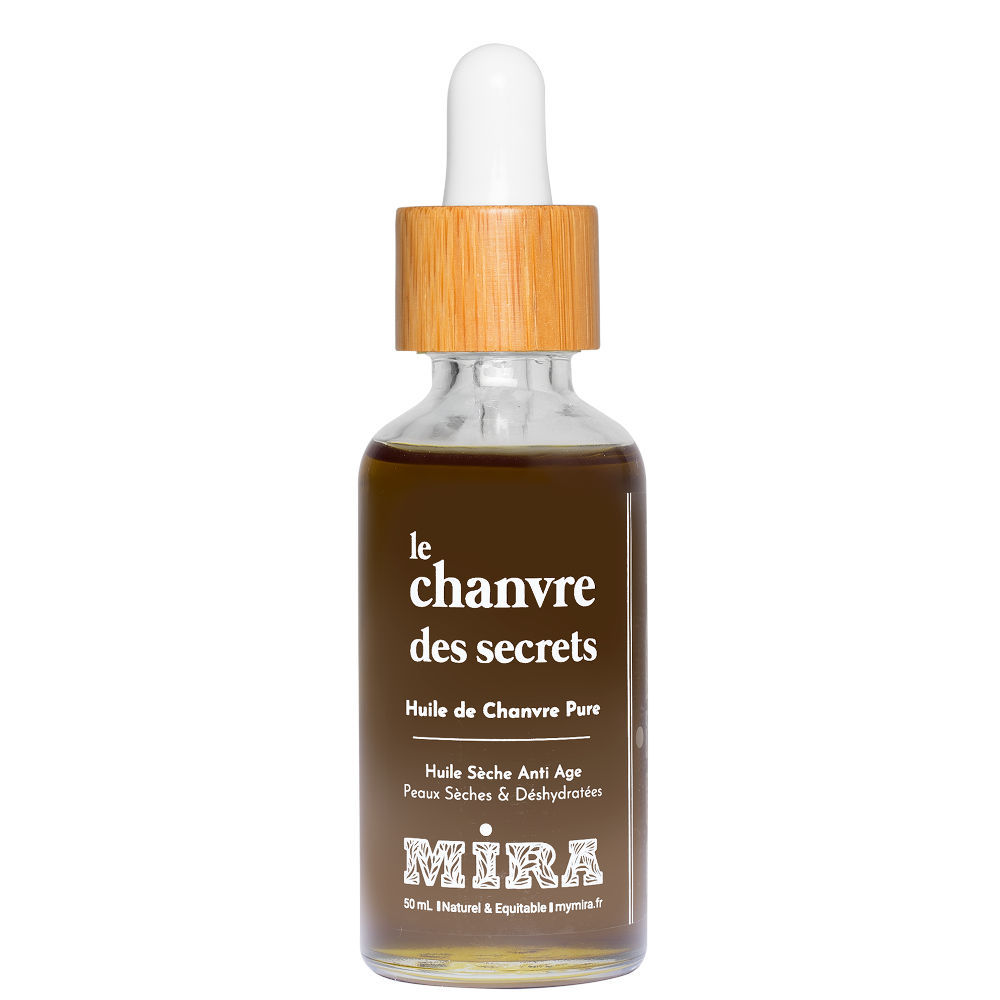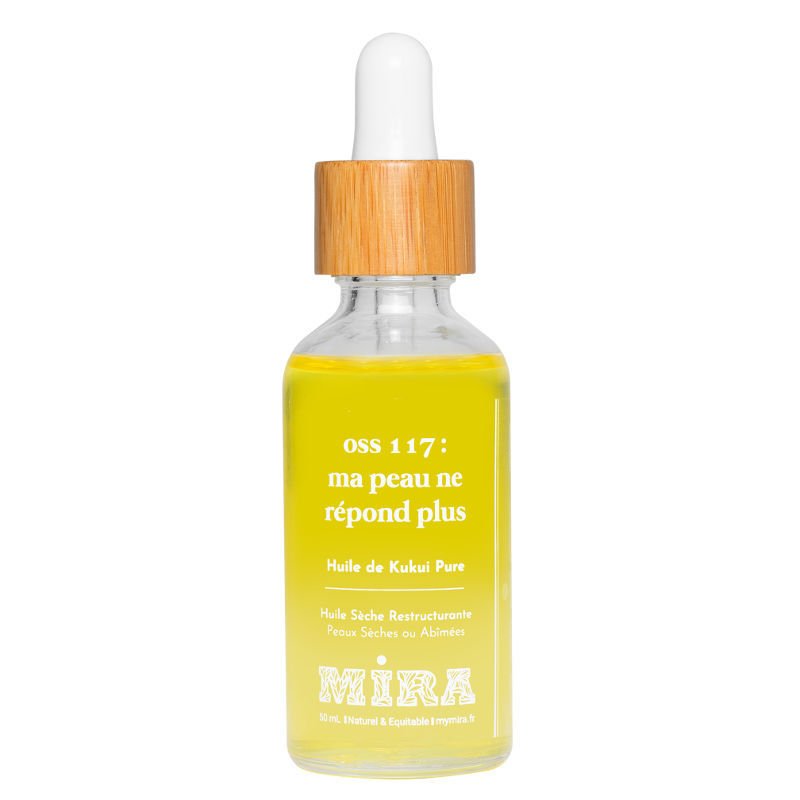 natural.
Nature is beautiful, we take care of it. Our products are made with a healthy environment in mind. We respect the earth and its production cycle.
Unique.
All our products are raw, natural, unrefined. They keep all their power. 100% natural, 100% effective.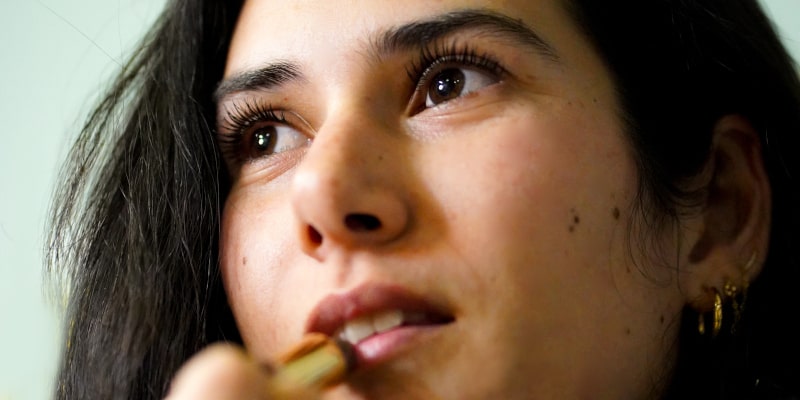 Human.
We tell you where each product comes from. You know where they come from. You know who makes them. And how. Transparent.
The team.
We are three friends with a passion for respecting artisans, natural, unprocessed and rare products.
Free shipping
in France from 39 €
prepared in 24h