🌟

️
🎅

️️
❄️

️️
🎄

️️
❄️️️

️️
❄️

️️
🌟

️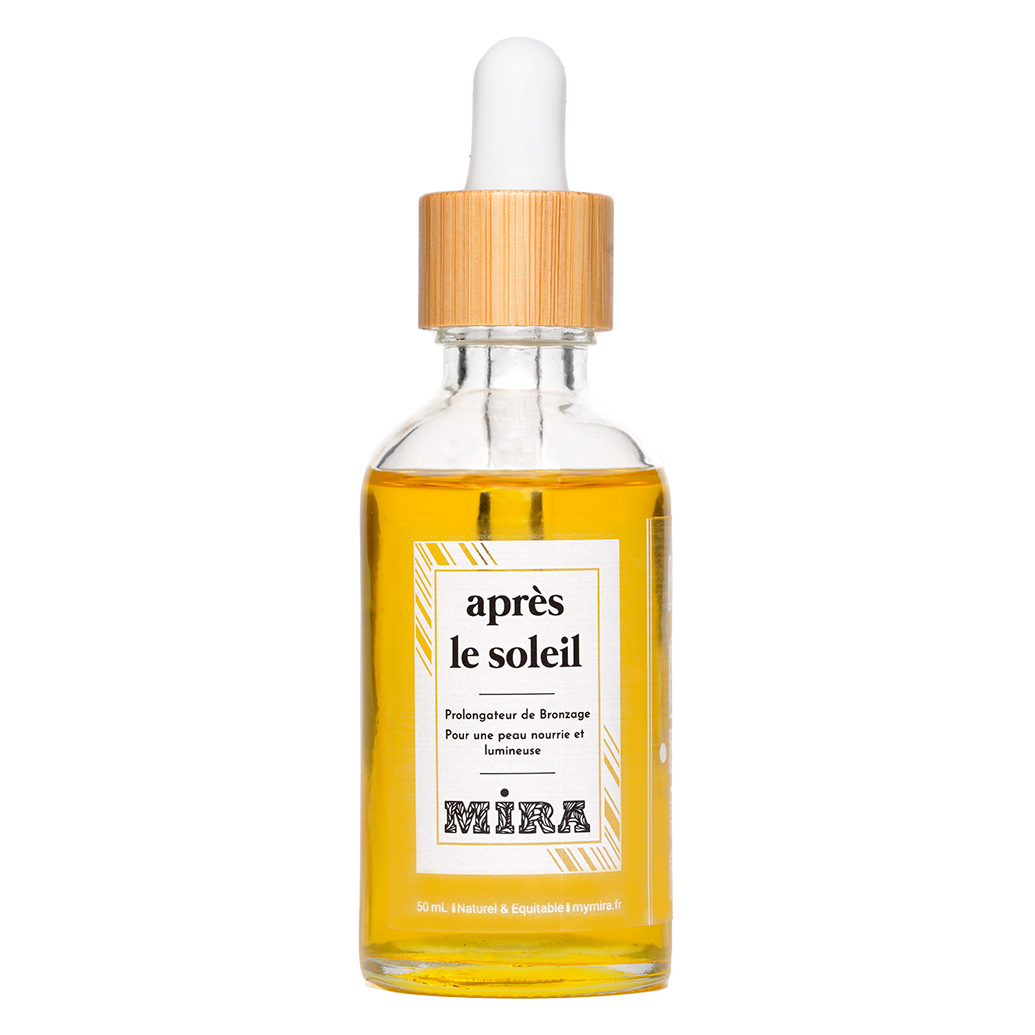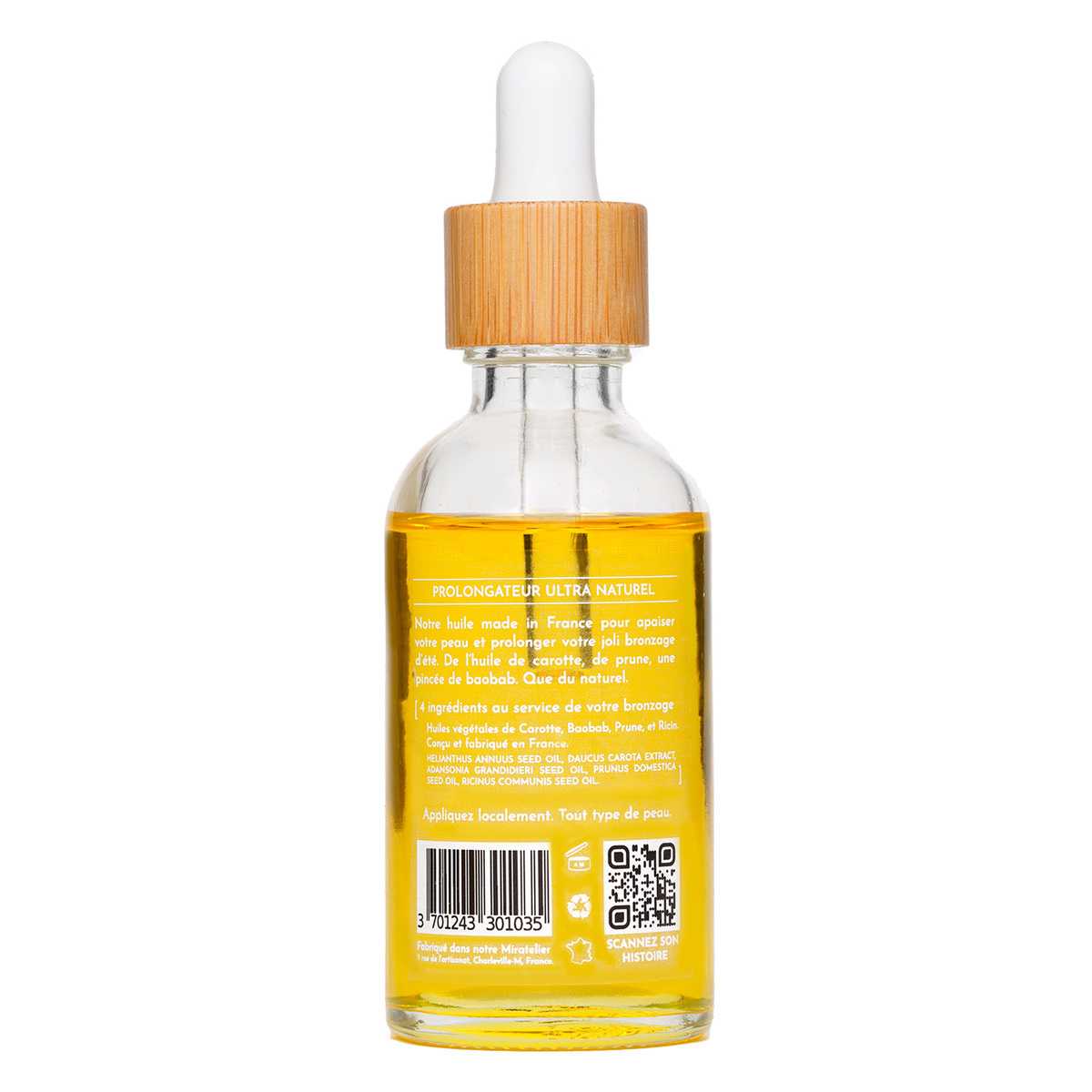 APRÈS LE SOLEIL
ou 3 fois sans frais à partir de 39 € d'achat (bientôt)

MIRA has decided to put some sunshine in your life with its new product: « Après le soleil ».
After-sun oil (you guessed it), it soothes your skin and prolongs your pretty tan for a healthy complexion that lasts even after you return from vacation. What could be better? Made of four pure vegetable oils, our after-sun care is 100% natural and ultra effective. Vitamins and fatty acids from castor, baobab and plum oils soothe, intensely nourish the skin and stimulate cell renewal.
.
Associated with carrot oil, Après the sun » sublimates and prolongs your tan . Apply to the skin and face after exposure to the sun, massage for a few moments. It quickly penetrates into the skin without leaving an oily finish.
Please note that this product is not intended for use on the skin.
50ml bottle. Made in our workshop in the Ardennes, France.
l'utilisation.



Apply « Après le soleil » géreusement on your skin and face after sun exposure and it's done: your skin is soothed and durably nourished. Massage to make it peel.
.
M'aider à choisir
En savoir plus ...
Nos recettes
If you're wondering if this oil fits your needs, this paragraph is for you. "After the sun" is for me if:
- I want to soothe my skin after sunbathing
- I want to protect my skin while nourishing it to say goodbye to crocodile skin
- I want to keep my tan even after the end of the summer
We don't recommend a DIY recipe for this treatment: use our treatment as is, it is made for ;)
Are you an expert and want to know more and more? It's here! The soothing and healing effect of the precious virgin oils of plum and baobab, combined with the restorative effect of castor oil and the protective effect of carrot oil will be just what your skin needs after sun exposure : a little protective and nourishing rejuvenation in a Mira bottle! With its glass packaging and precise glass pipette, you can dose exactly what you need. Focus on our majestic, 100% pure oils.
Our Prunus Oil
Our plum oil is 100% French and organic (unlike its sweet smell that takes us straight to the tropics). It is in a region of France still unexplored by Mira, Gascony, that we met Nathalie, our plum producer. Obtained from the pressing of the plum pits, our oil is softening and accelerates the renewal of the skin to avoid premature aging of the skin. As for the baobab oil, it is healing and restorative, perfect after a sunburn, a love affair, or an I love you blow.
.
It will thus have a restorative action and restore softness and elasticity to your skin. Coupled with carrot oil and castor oil, it will be your best ally to keep your tan, a healthy glow guaranteed! Indeed, thanks to the presence of bêta-carotène which stimulates the production of mélanine, carrot oil promotes the tanning of the skin.
le lieu.
After the sun, the comfort! It is not us who say it, it is the magical landscapes, the forests, the plains and the fields of our two favorite countries : France and Madagascar !
Soothing.
The composition of « après le soleil » brings exactly what you need: carrot oil, Gascony plum oil, baobab oil and castor oil. Clean, natural, ultra effective. 50ml of natural sor. In a glass bottle, with a pipette circled with natural bamboo.
Our Gascony plum and carrot oils come from France; our baobab oils and come as for them from Madagascar.
Vitamin F:
It is essential à the réparation of the cells of your body. Our after-sun oil is full of it! Deep and long-lasting hydration assured.
Palmitic Acid:
The protective fatty acid. For natural protection and a softening effect: it is thanks to this fatty acid that your skin is soft to the touch after using our after-sun oil!
Oluteic Acid (Oméga 9):
The last of the three essential fatty acids: to nourish your skin over the long term, restore its suppleness, repair it. The bum is composed of 30% of it.
Vitamins A and C:
A super-powerful cocktail of vitamins for antioxidant, anti-aging and restructuring action.
Liste INCI
HELIANTHUS ANNUUS SEED OIL, DAUCUS CAROTA SATIVA EXTRACT, ADANSONIA GRANDIDIERI SEED OIL, PRUNUS DOMESTICA SEED OIL, RICINUS COMMUNIS SEED OIL
* compounds naturally present in essential oils, always perform a small allergy test in the crook of your elbow before using a cosmetic product.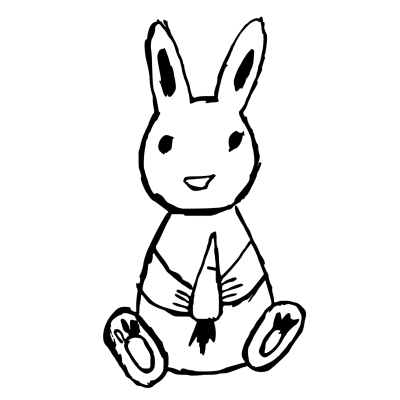 Vegan products
and not tested on animals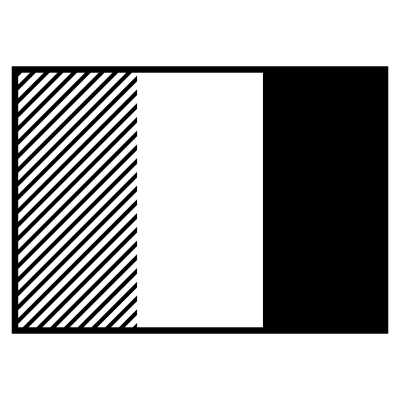 Designed, produced, manufactured in France
cocorico!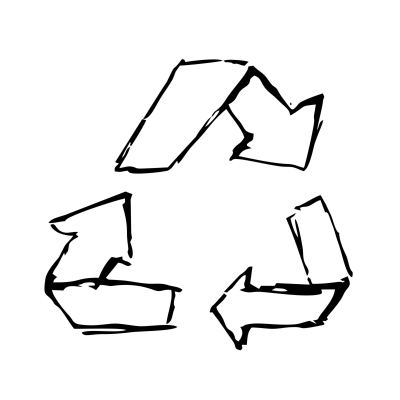 100% glass bottles
and made in Europe.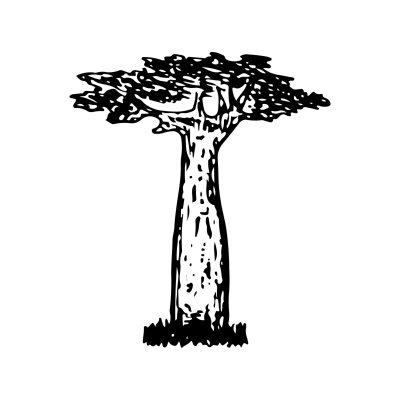 No chemicals.
Never.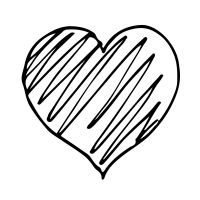 Happy customers.
thanks!

Beautiful pipettes
(made of glass and bamboo)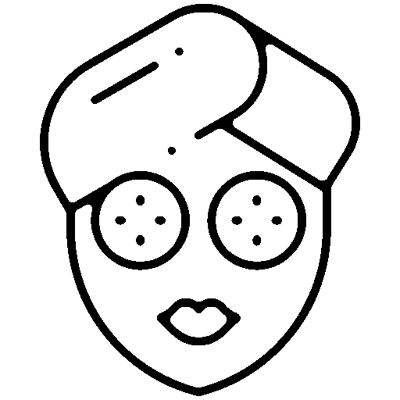 Relax
We take care of everything!
your review
4.29 / 5 about 14 reviews
Questions (0)
Most recent (20)
5 stars (9)
4 stars (2)
3 stars (2)
2 stars (0)
1 star (1)
nathalie
After purchase.
Review verified on 24/11/2023
Nathalie
After purchase.
Review verified on 23/11/2023
Eléa
After purchase.
Review verified on 22/02/2023
Anais
After purchase.
Review verified on 06/10/2022
Anne
After purchase.
Review verified on 07/10/2022
Pépite
After purchase.
Review verified on 23/09/2022
Chantal
After purchase.
Review verified on 19/09/2022
Cécile
After purchase.
Review verified on 18/09/2022
Odeur très agréable. Nourrit vraiment bien la peau. Un plaisir pour prolonger le bronzage et donc un peu les vacances !
Virginie
After purchase.
Review verified on 18/09/2022
Stéphanie
After purchase.
Review verified on 13/09/2022
Anna
After purchase.
Review verified on 07/09/2022
Vanessa
After purchase.
Review verified on 05/09/2022
Ça sent suuuuuuuuper bon! En revanche, déçue de l'efficacité. Mise tous les soirs et malgré tout j'ai pelé en rentrant 🙄
veronique
After purchase.
Review verified on 05/09/2022
Annick
After purchase.
Review verified on 05/09/2022
Ask us a question
Questions are carefully checked against the email addresses left or according to their relevance, in order to avoid commercial and advertising solicitations.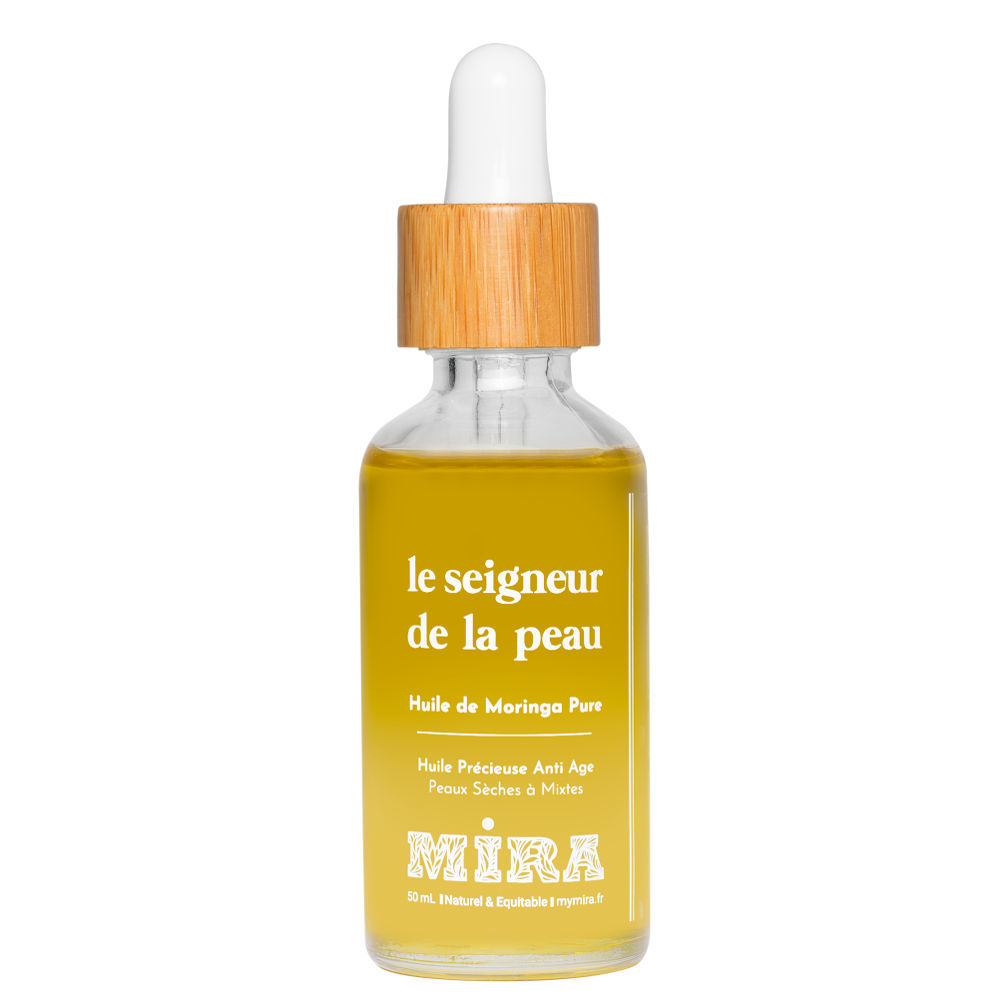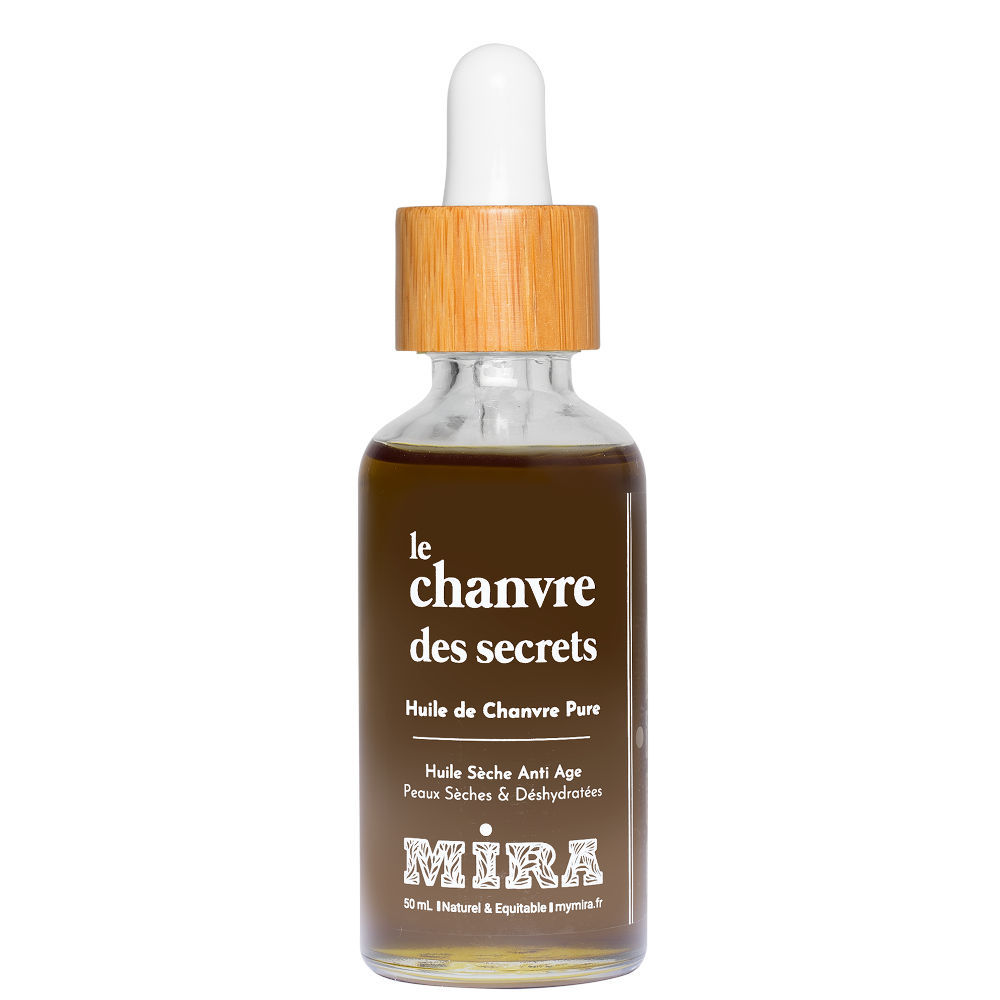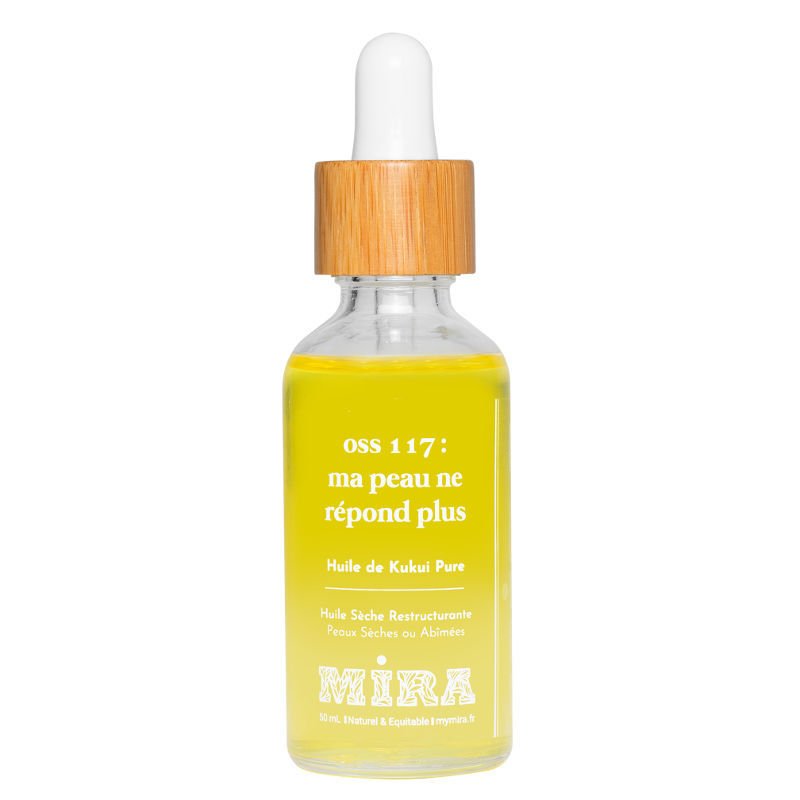 natural.
Nature is beautiful, we take care of it. Our products are made with a healthy environment in mind. We respect the earth and its production cycle.
Unique.
All our products are raw, natural, unrefined. They keep all their power. 100% natural, 100% effective.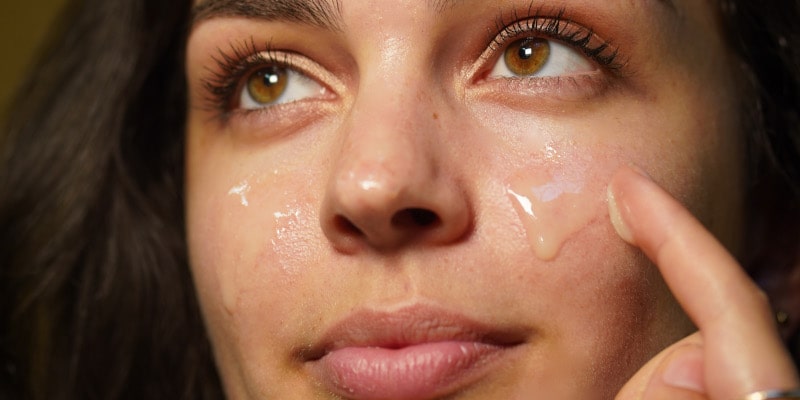 Human.
We tell you where each product comes from. You know where they come from. You know who makes them. And how. Transparent.
The team.
We are three friends with a passion for respecting artisans, natural, unprocessed and rare products.
Free shipping
in France from 39 €
prepared in 24h