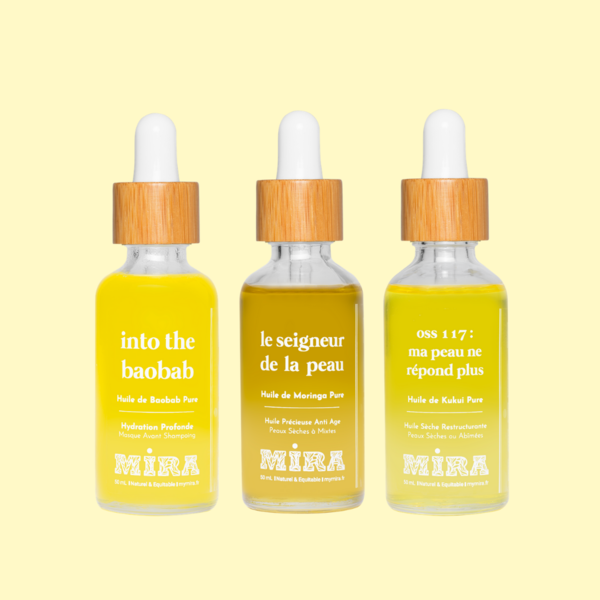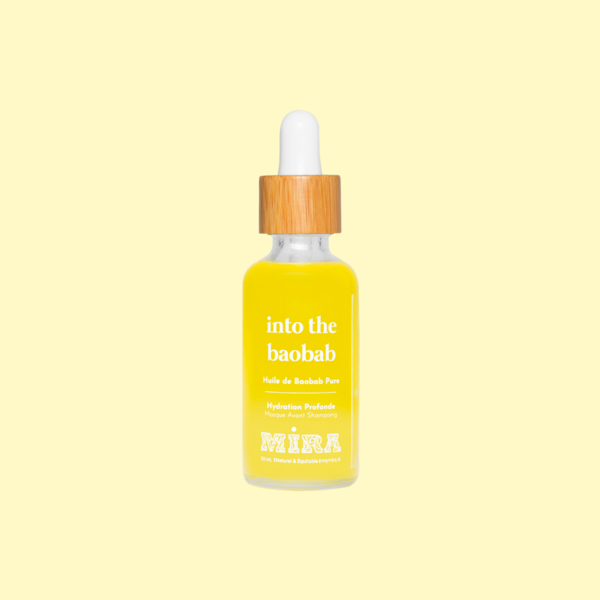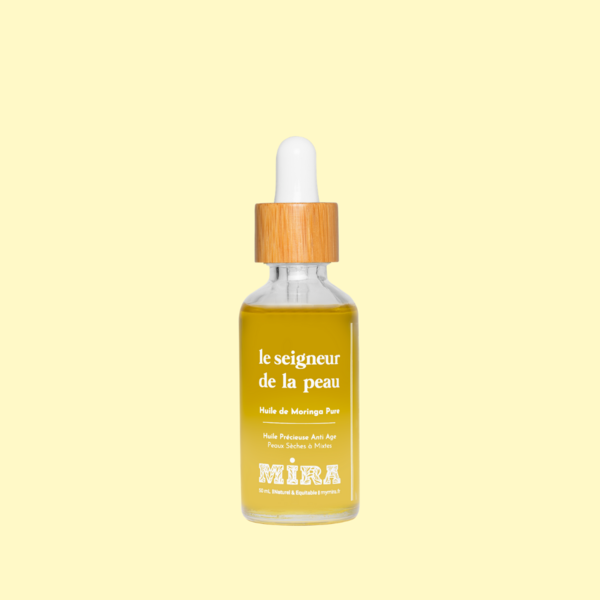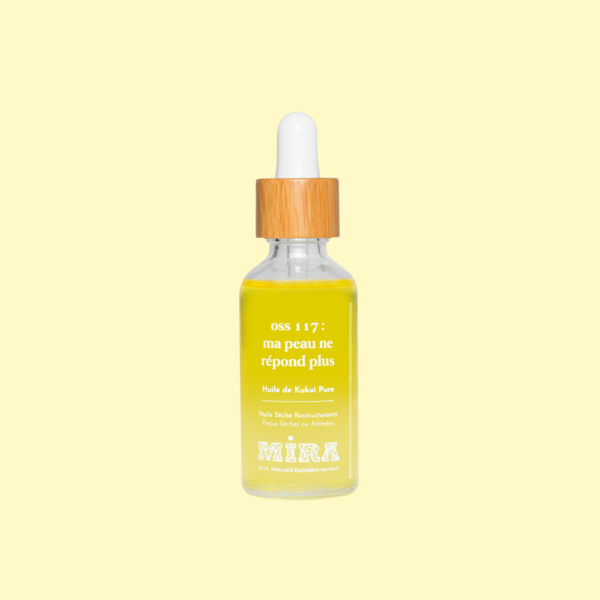 SUMMER ESSENTIALS
It's summer, the weather is nice, it's warm and the sun is shining! The sun? a true false friend: it accelerates aging and dehydration of the skin. Here's a compilation of the must-haves of the summer to give your body and hair the regenerating care they deserve, naturally.
The sun's influence on the skin's appearance and the skin's ability to adapt to it.
Baobab oil is the most suitable for after-sun use. Rich in omega 9, it is excellent for self-care: it repairs and protects skin and hair in depth. In addition to being effective, it leaves a light, protective, velvety veil on the body.
Moroccan Oil
Moringa oil is an exceptional ally in the fight against the effects of the sun. It allows you to recover from a sunburn or more generally from burns. For a reacute skin that does not stink anymore!
Kukui oil is known for its long-term softening and firming properties. It is particularly nourishing and dry: it is instantly nourishing. To emerge directly after application: impossible to miss the apé
Baobab oil- 50ml
Moringa-oil- 50ml
Kukui oil- 50ml
l'utilisation.



« Into the Baobab » the most nourishing of Mira oils. Rub the oil with your hand to warm it up until it has a sufficiently liquid texture. Apply it on the dry and damaged part of your skin to moisturize it deeply. You can mix it with a dry oil such as Kukui for a faster absorption. It can also be used as a mask on dry hair. If you can, leave the mask on overnight and rinse with your regular shampoo the next day. Store in a cool, dry, light-free place.
Please note that the mask is not intended to be used on dry hair.
For the very nourishing Moringa oil, we recommend applying it in the evening, on the face, as a night cream, or as a complement to our home-made night cream. To increase its effects, you can use it as a mask, after a scrub. Cleared of impurities, your skin will enjoy its benefits!
.
This is the ultimate must-have for the skin, Kukui oil! It is dry and very pungent. It can be applied on the body, in the morning or in the evening and does not leave a greasy film! Same for the face. Count on a pipette to moisturize a hand. You can also use it on the ends of your hair by using it after your shampoo.
.
M'aider à choisir
En savoir plus ...
Nos recettes
This is for you if the upcoming summer looks busy, for your skin, for sunbathing, for fun and good humor!
No recipes for this set, or just one: Enjoy the benefits of our pure oils without counting.
There are eight species of baobab. On the African continent, only one is present. Seven exist on the island of Madagascar, six of which are found only here. It is from one of these species that our baobab oil comes: Adansonia Grandidieri. In the south-east of the country, with its arid and dry climate, where the most incredible baobab forests in the world grow. After this discovery, let's continue to travel around Madagascar where we will follow the roads and paths for you. Hot, arid, dry climates: the land of Moringa. Let's then head to the East of the island to look for our Kukui oil, still little known but so nourishing and so easy to use. Because we are looking for the best for you, for distant or forgotten ancestral know-how, we brought back this very sor from the great île, known as Bakoly.
.
le lieu.
Il existe huit espèces de baobab. Sur le continent Africain, une seule est présente. Sept existent sur l'île de Madagascar, dont six uniquement ici. C'est de l'une de ces espèces qu'est issue notre huile de baobab : Adansonia Grandidieri. Dans le sud-est de l'île, au climat aride et sec, où poussent les plus incroyables forêts de baobabs au monde.
Après cette découverte, continuons de parcourir Madagascar où nous sillonnons les routes, les chemins pour vous. Des climats chauds, arides, secs : les terres du Moringa.
Dirigeons nous ensuite vers l'Est de l'île pour chercher notre huile de Kukui encore méconnue mais si nourrissante et si facile à utiliser. Parce que nous recherchons le meilleur pour vous, des savoir-faire ancestraux lointains ou oubliés, nous avons ramené ce trésor de la grande île, connu sous le nom de Bakoly.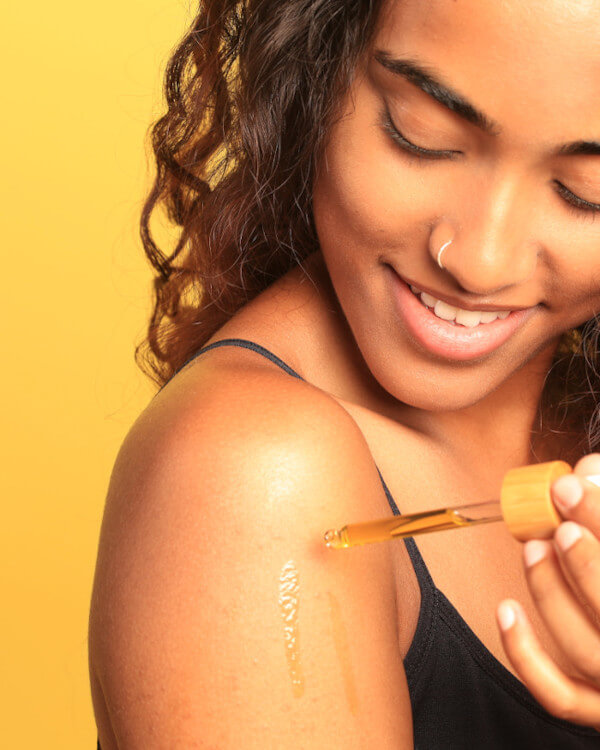 3 exceptional products.
Acide Palmitique :
L'acide gras protecteur. Pour une protection naturelle et un effet adoucissant : c'est grâce à cet acide gras que votre peau est douce au toucher après utilisation de notre huile de baobab pure !
Acide Oléique (Oméga 9) :
Le dernier des trois acides gras essentiels : pour nourrir votre peau sur le long terme, lui redonner souplesse, la réparer. Le sébum en est composé à 30%.
Acide Stéarique (18:0) :
Un acide gras structurant. Le sébum naturel de la peau en est composé à 11%.
Vitamine E :
Le conservateur naturel. Pas besoin d'ajout ou de produit chimique, la vitamine E est naturellement présente dans l'huile de moringa. Le soin anti-âge, c'est cette vitamine.
Vitamines A et C :
Un cocktail de vitamines surpuissant pour une action anti-oxydante, anti-âge et restructurante.
Vitamine F :
Elle est indispensable à la réparation des cellules de votre corps. Into the Baobob en regorge ! Hydratation profonde et durable assurée.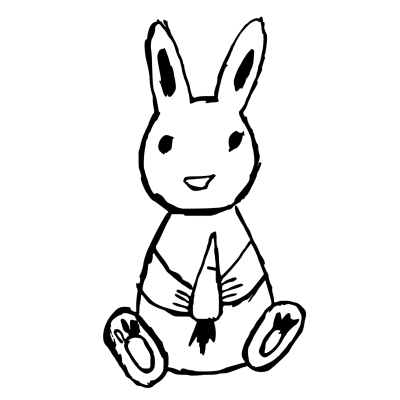 Vegan products
and not tested on animals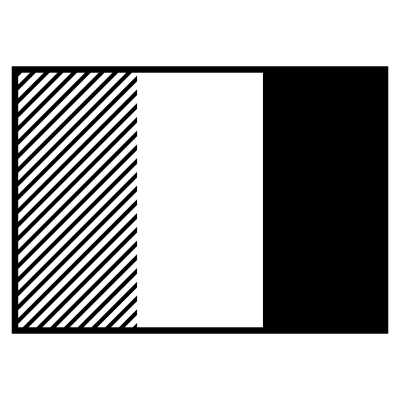 Designed, produced, manufactured in France
cocorico!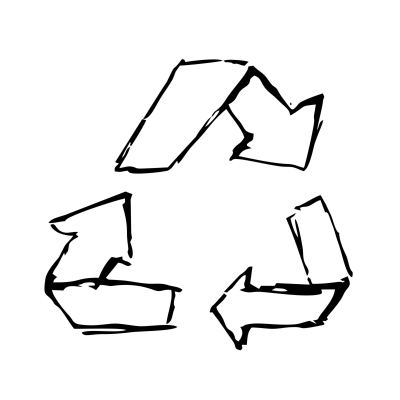 100% glass bottles
and made in Europe.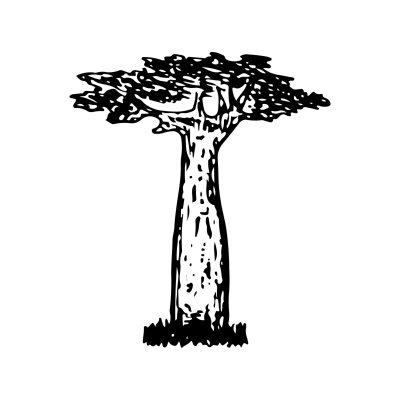 No chemicals.
Never.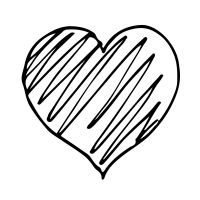 Happy customers.
thanks!

Beautiful pipettes
(made of glass and bamboo)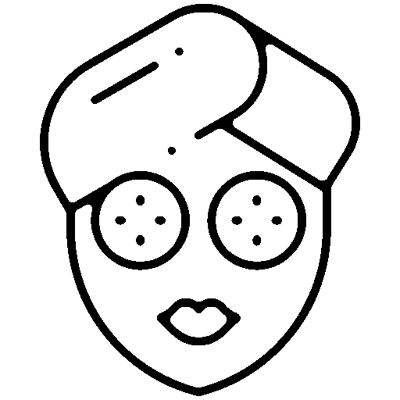 Relax
We take care of everything!
your review
4.75 / 5 about 12 reviews
Questions (0)
Most recent (20)
5 stars (9)
4 stars (3)
3 stars (0)
2 stars (0)
1 star (0)
nathalie
After purchase.
Review verified on 05/09/2022
Emilie
After purchase.
Review verified on 05/09/2022
Un must have pour l'été. Il mna suivi dans tous mes déplacements.
Fanny
After purchase.
Review verified on 26/01/2022
Muriel
After purchase.
Review verified on 31/05/2021
Anne-Lise
After purchase.
Review verified on 25/04/2021
Melvyna
After purchase.
Review verified on 10/02/2021
Françoise
After purchase.
Review verified on 17/02/2021
Je suis actuellement au Mexique, c'est la combinaison parfaite, je m'en sert chaque jours et ne jure que par vos huiles à présent.
Melanie
After purchase.
Review verified on 20/02/2021
Lila
After purchase.
Review verified on 24/01/2021
J'ai offert ce coffret à ma maman pour Noël ! Elle habite l'île de la Réunion! Autant vous dire qu'elle brille encore plus de mille feux grâce à vos huiles ! Merci !
Victoria
After purchase.
Review verified on 06/11/2020
Clément
After purchase.
Review verified on 29/12/2020
BRIS
After purchase.
Review verified on 30/12/2020
Ask us a question
Questions are carefully checked against the email addresses left or according to their relevance, in order to avoid commercial and advertising solicitations.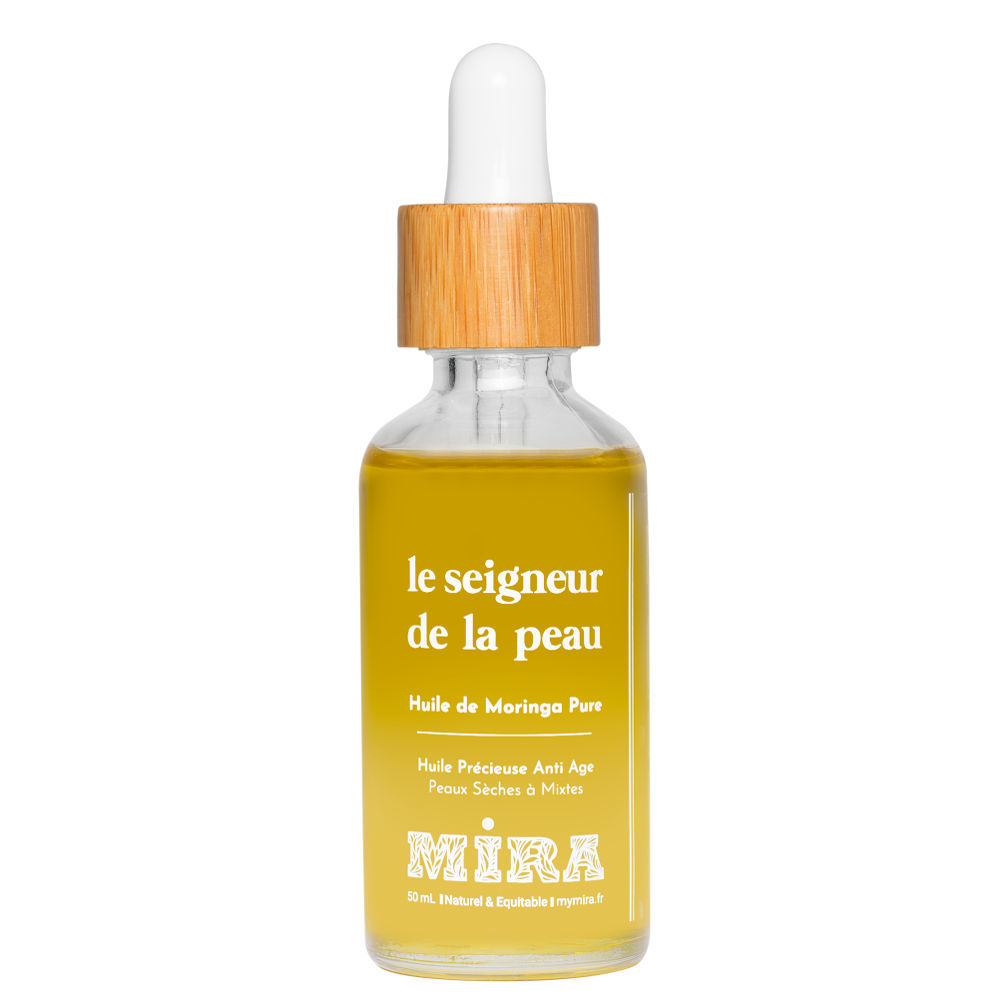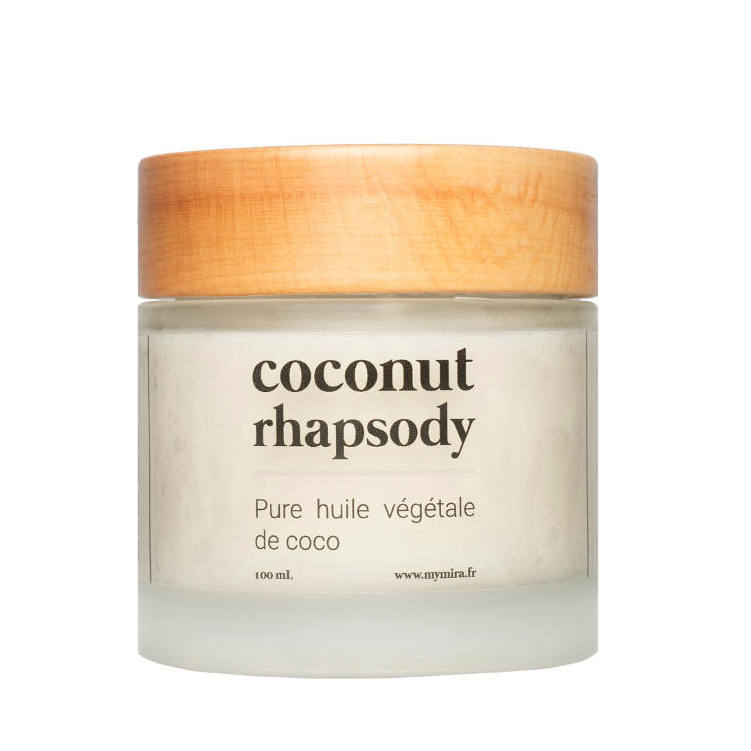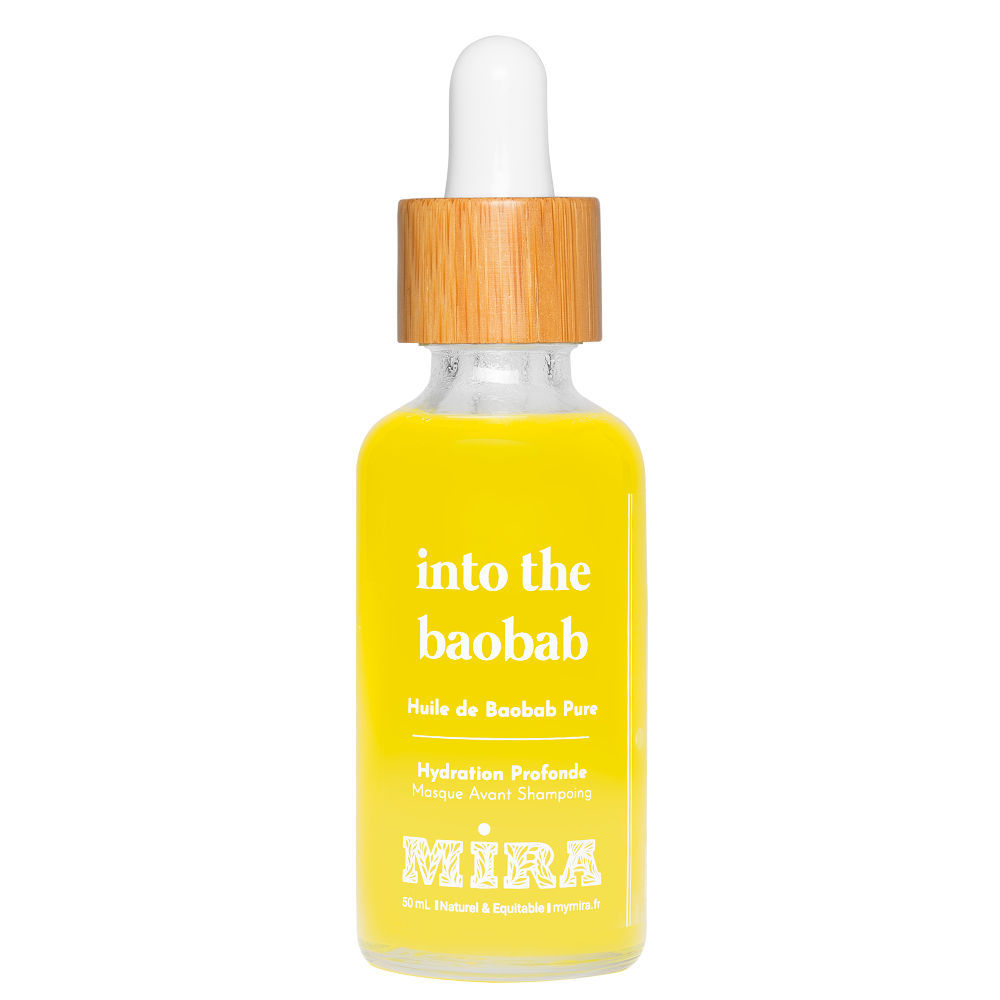 natural.
Nature is beautiful, we take care of it. Our products are made with a healthy environment in mind. We respect the earth and its production cycle.
Unique.
All our products are raw, natural, unrefined. They keep all their power. 100% natural, 100% effective.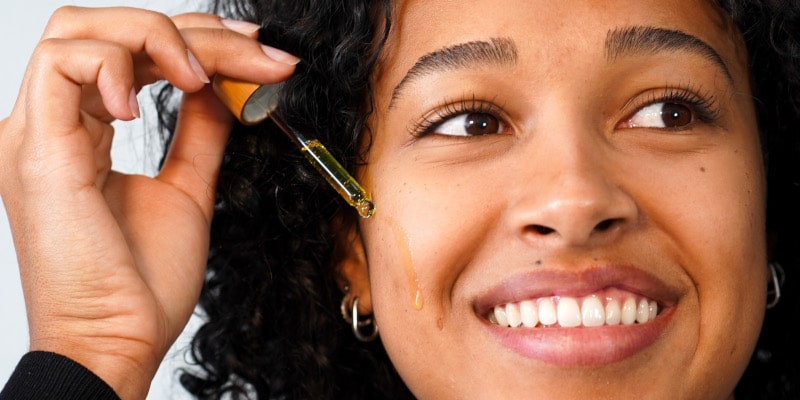 Human.
We tell you where each product comes from. You know where they come from. You know who makes them. And how. Transparent.
The team.
We are three friends with a passion for respecting artisans, natural, unprocessed and rare products.
Free shipping
in France from 39 €
prepared in 24h