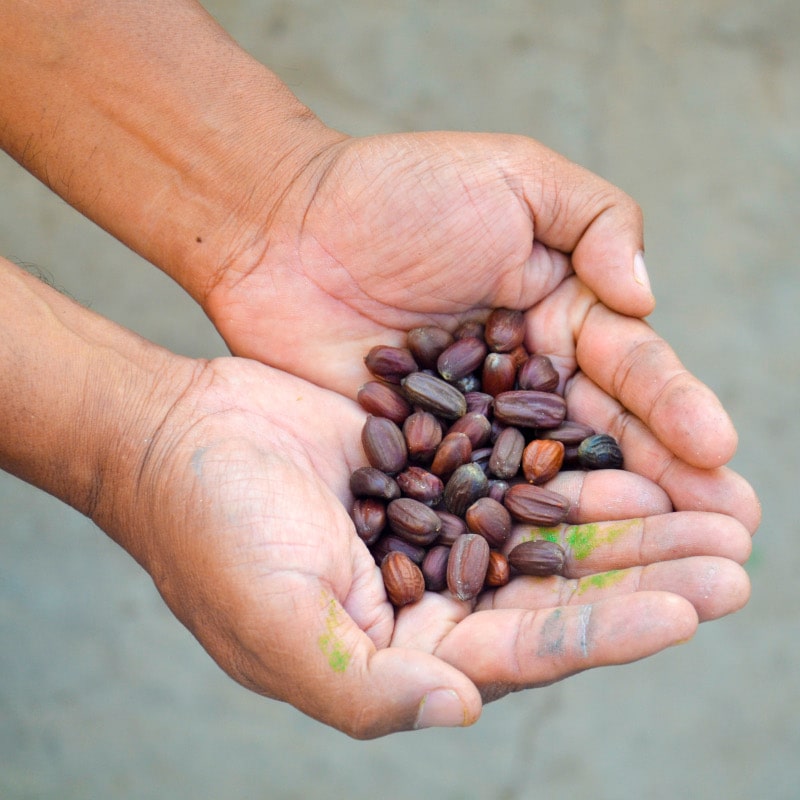 2
Where are your suppliers located?
Today, it is more and more difficult to identify the manufacturers of what we buy. we buy. Mira is committed to facilitating the link between producer and consumer, for unique, personal products that respect human rights.
Our various producers are in Madagascar and France. These two countries that we know well contain multiple riches and know-how. We have found you the best, always respecting nature and the planet.
At Mira, every artisan counts. We want our suppliers to work in good conditions. in good conditions. We travel to workshops and distilleries to make sure that our ethics are to ensure that our ethics are respected.
We value your right and your desire to know everything about what you buy, so you can ask us all your questions - without exception - on facebook, in our our contact section or by email.
2 COUNTRIES THAT LOOK LIKE US