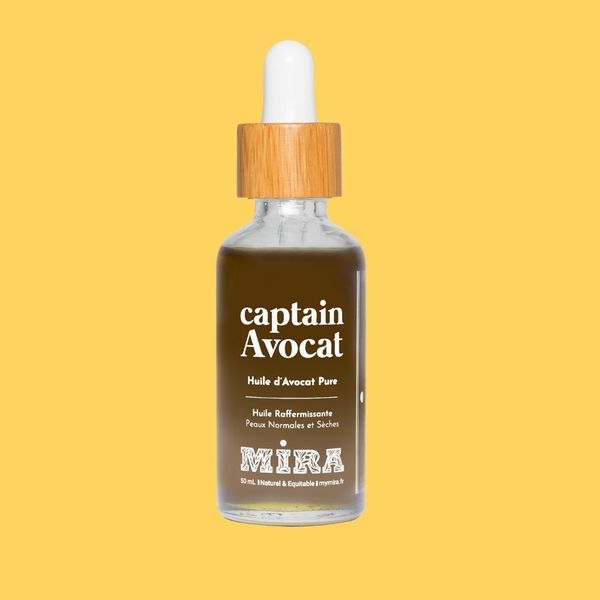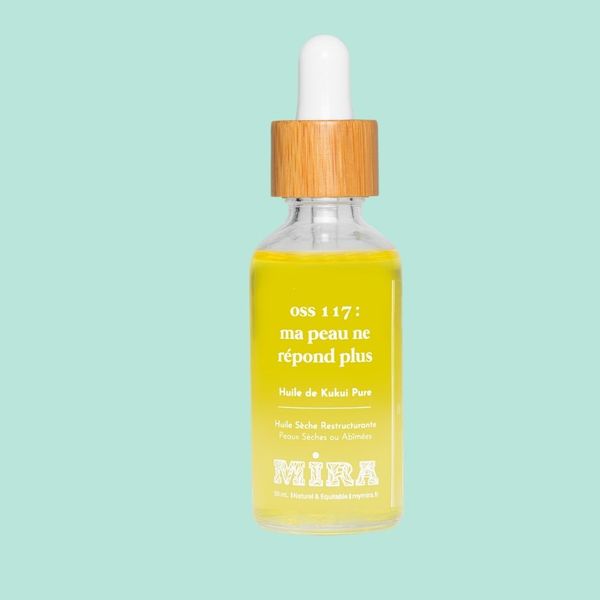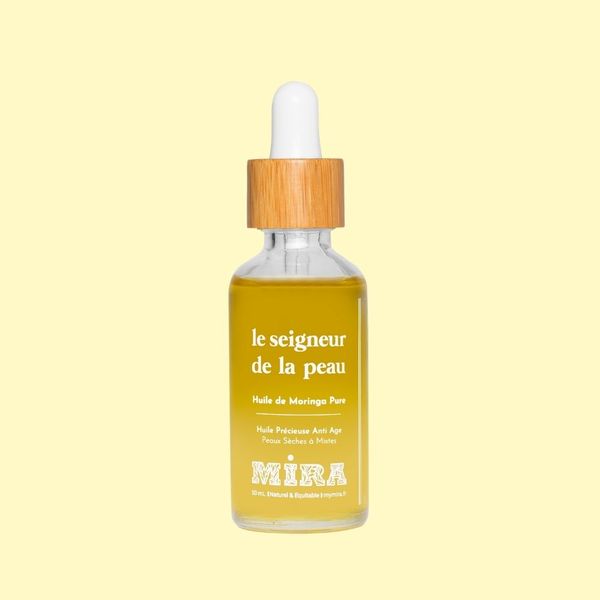 LES DÉCOMPLEXÉES - ANTI STRETCH MARK KIT
To you, the Super Women who juggle personal and professional lives. To those who don't have time to take care of themselves. And especially for those who can't get rid of their stretch marks, we've put together a custom box for you! Our box gently removes stretch marks. It's the kukui, avocado and moringa oil combo that comes à your rescue!
Avocado oil is rich in vitamins, deeply nourishes and firms your skin with unprecedented effectiveness. A firmed up skin helps to counter stretch marks that set in. The kukui oil gives life to the tense skins by firming them up. Rich in omega 3, 6 and 9, this magical oil deeply moisturizes your skin and, most importantly, eliminates stretch marks.
Moringa oil regenerates and rebuilds the skin in record time! It complements the application of avocado and kukui oil with its incredible composition of vitamins and omega. It heals the skin, clears blemishes and soothes. Apply the three oils on your stretch marks, you will see results in no time! There is certainly no miracle solution, but you will see gradual improvements and all thanks to completely natural products!
So, you will be able to see the results in a short time!
Avocado oil-50ml
Kukui oil-50ml
Moringa-oil-50ml
l'utilisation.



As we know that mornings are usually rush times, our skincare products can be applied at night, for a guaranteed moment of softness! Apply the avocado oil which is a rather thick oil. We advise you to apply it on the stretch marks after the shower, in the evening 3 or 4 times a week. Massage it into your skin so that the oil can penetrate it well. The kukui oil is an oil that can be easily and quickly absorbed. Apply it all over your body to moisturize it in the morning as well as in the evening. Rub especially on stretch marks. Apply moringa oil as an evening cream. To make the oil work better, gently massage it into the affected area. You will benefit from a care but also from a moment of softness to take care of you after a long day.
.
M'aider à choisir
En savoir plus ...
Nos recettes
It's for me if: - I want natural post-pregnancy care - I want to get rid of my stretch marks quickly - I want to take care of myself in a short time
We recommend the simplest use for our recipes: mix your kukui oil with avocado or moringa oil to obtain a drier, easier to use oil. To enhance the power of your treatments, mix 5 drops of ginger essential oil into your kukui oil before applying. Invigorating.
Avocado oil is the best ally for atopic and dry skin. It regenerates the skin and targets imperfections. Our oil comes straight from the warm climate of Madagascar to take care of you and your stretch marks. Kukui oil contains numerous omega-gases that work like magic on your skin. They tone your skin and make stretch marks disappear to leave a firmer skin. Moringa oil alone contains an impressive number of vitamins and omegas. It's the queen of oils that moisturizes, heals and relieves all types of skin very quickly.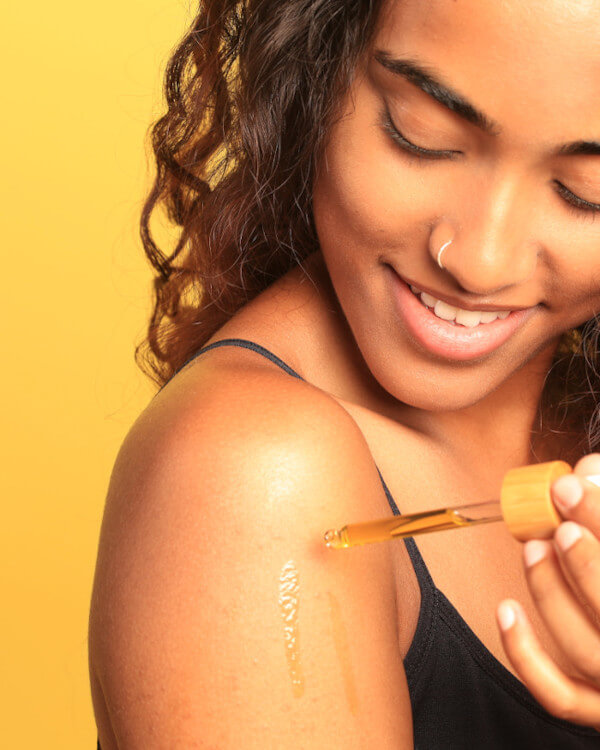 Restructurant.
Notre coffret se compose de trois flacons de 50ml d'huiles pures, vierges, pressées à froid. 100% pure huile d'avocat de Madagascar (région d'Ambalavao), 100% pure huile végétale de Madagascar (région de Betioky), 100% pure huile de kukui de Madagascar (région de Farafangana). Des huiles riches, restructurantes, fortifiantes.
Acide Stéarique (18:0) :
Un acide gras structurant. Le sébum naturel de la peau en est composé à 11%.
Vitamines A et C :
Un cocktail de vitamines surpuissant pour une action anti-oxydante, anti-âge et restructurante.
Acide Oléique (Oméga 9) :
Le dernier des trois acides gras essentiels : pour nourrir votre peau sur le long terme, lui redonner souplesse, la réparer. Le sébum en est composé à 30%.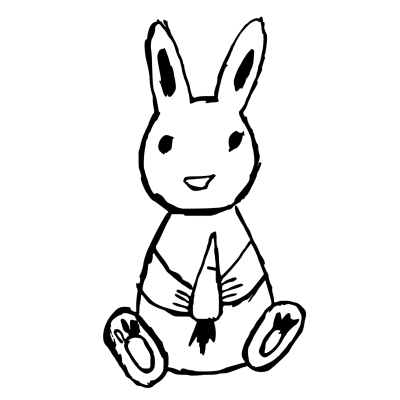 Vegan products
and not tested on animals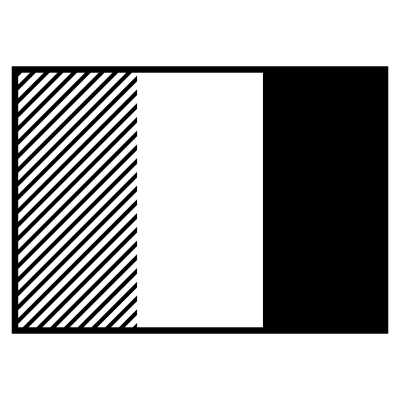 Designed, produced, manufactured in France
cocorico!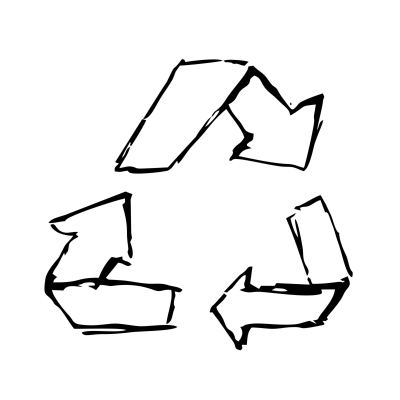 100% glass bottles
and made in Europe.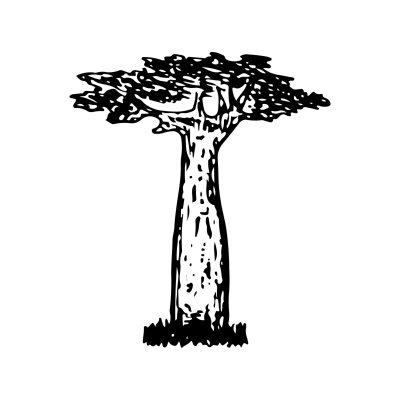 No chemicals.
Never.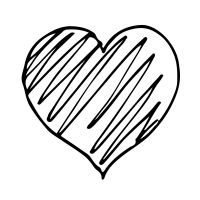 Happy customers.
thanks!

Beautiful pipettes
(made of glass and bamboo)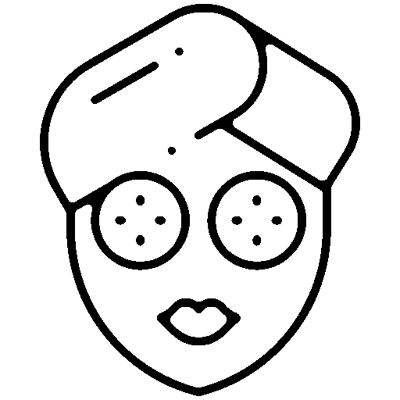 Relax
We take care of everything!
your review
Questions (0)
Most recent (20)
5 stars (6)
4 stars (6)
3 stars (0)
2 stars (0)
1 star (0)
Lucie
After purchase.
Review verified on 27/02/2023
Joelle
After purchase.
Review verified on 21/02/2023
Margaux
After purchase.
Review verified on 29/08/2022
Texture tres agréable et pénètre bien
Lalao
After purchase.
Review verified on 26/01/2022
Dominique
After purchase.
Review verified on 27/01/2022
ma fille enceinte les a utilisées régulièrement, ce qui a réduit les vergetures après accouchement
Arzeline
After purchase.
Review verified on 26/04/2021
NORA
After purchase.
Review verified on 25/05/2021
AURORE
After purchase.
Review verified on 27/05/2021
Jessica
After purchase.
Review verified on 22/02/2021
Marie-Charlotte
After purchase.
Review verified on 22/02/2021
J'adore l'huile d'avocat (son odeur est à tomber d'ailleurs) et les deux autres sont très bien aussi ! Ça ne fait pas assez longtemps que je les utilise pour voir les résultats par contre.
Léna
After purchase.
Review verified on 10/02/2021
marie
After purchase.
Review verified on 21/02/2021
Ask us a question
Questions are carefully checked against the email addresses left or according to their relevance, in order to avoid commercial and advertising solicitations.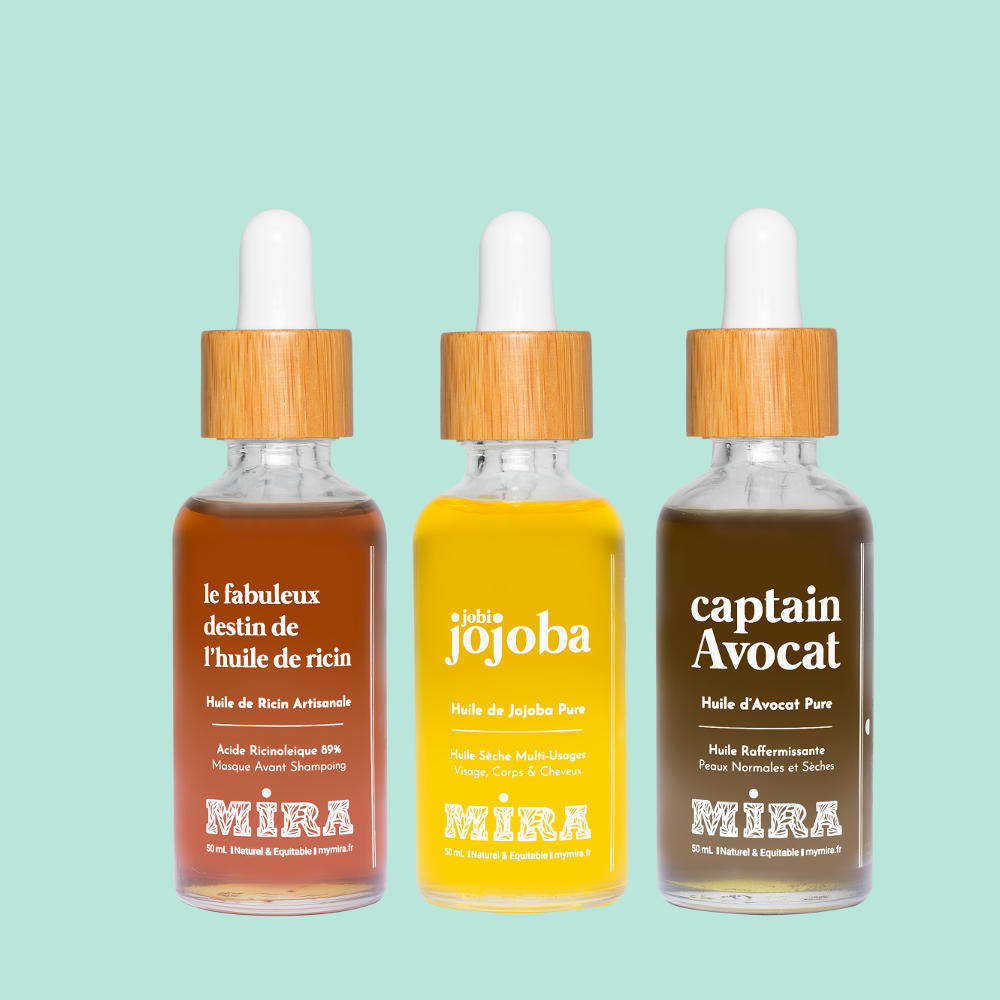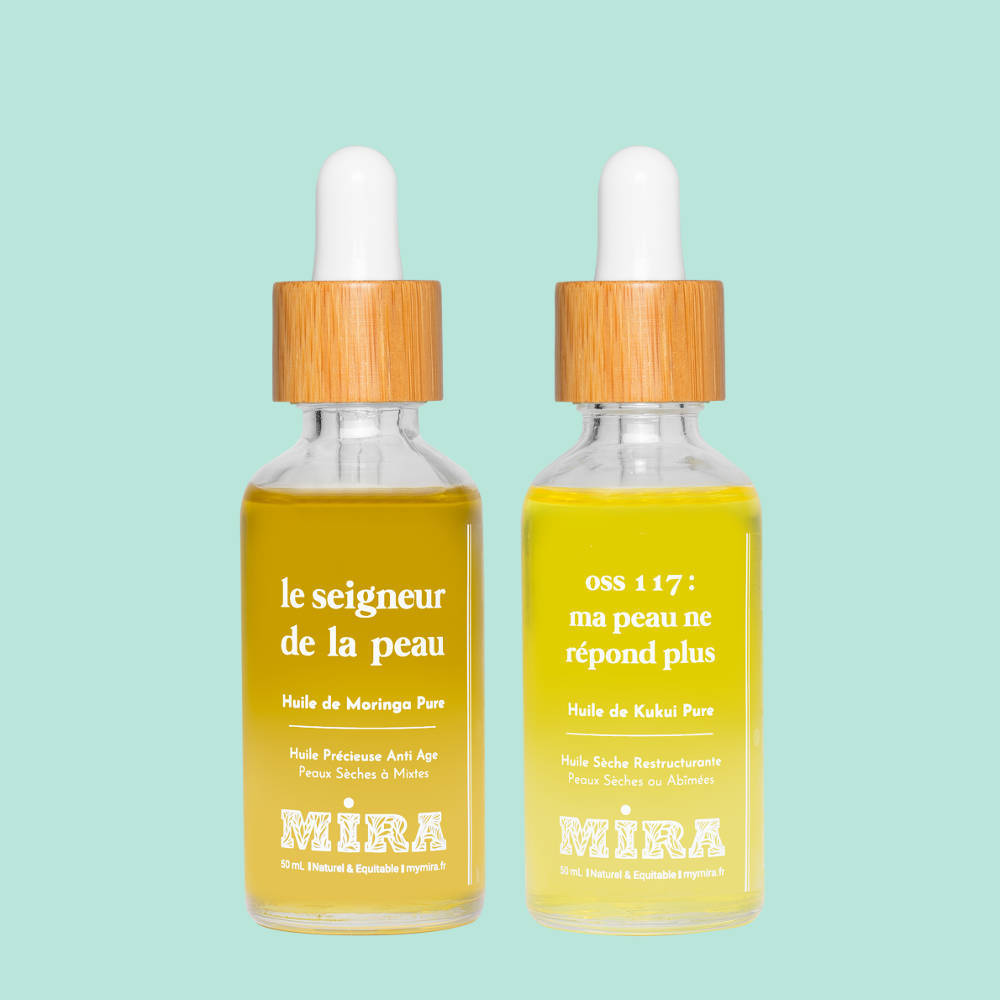 natural.
Nature is beautiful, we take care of it. Our products are made with a healthy environment in mind. We respect the earth and its production cycle.
Unique.
All our products are raw, natural, unrefined. They keep all their power. 100% natural, 100% effective.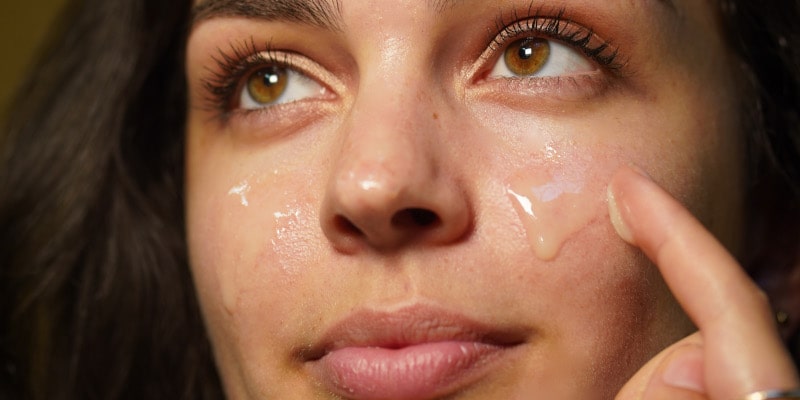 Human.
We tell you where each product comes from. You know where they come from. You know who makes them. And how. Transparent.
The team.
We are three friends with a passion for respecting artisans, natural, unprocessed and rare products.
Free shipping
in France from 39 €
prepared in 24h